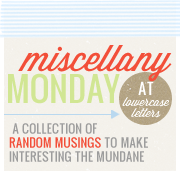 Wow better at the end of Monday than not at all...
uno: had an amazing time at the Arizona Cattle Growers' Convention. The absolute best, salt of the earth people gathered together to focus on what's most important for this next year.
dos: headed up to "the office" in Phoenix manana, the next day I will return home is on Friday August 13th...sad yes but I hopefully will see my hubby this weekend and most definitely will be spending next weekend at my families ranch.
tres: if you are near Williams this weekend you should head to Cowpunchers, ranch rodeo, the best dang indian fry bread, just plain good fun...
cuatro: if you watched the videos I have posted on our friend and fellow rancher Robert Krentz and the current border invasion you may be interested in visiting and lending some help at www.restoreourborder.org endorse the plan and donate some dollars if you can.
cinco: i got to see 4 out of 6 nieces and nephews this past week, I'm rejuvenated and cannot wait to see 2 of them again on Thursday evening!
two of them playing with someone's iphone...
seis: remember that baby quilt i started months ago? next saturday at my mama's quilt store I will be tackling it head on...I will post an update hopefully some finished pictures...fingers crossed!!